Level 5 Diploma in Business Management leading to BA/BSC (Hons) Final Year
Home ›
Diploma ›
Level 5 Diploma in Business Management leading to BA/BSC (Hons) Final Year
Program Description
About
Level 5 Diploma in Business Management has been created to develop and reward the business managers of today and the future, and to continue to bring recognition and professionalism to the management sectors. Learners will gain insight into the functioning, objectives and processes of organisations, appreciating their diversity and the influences and impact of external forces on them. The fast-changing and complex business environment and different organisation's ability to stay resilient and respond positively to change and opportunities will be explored. Management of a range of business operations and functions, the management of specific challenges for organisations will introduce Learners to management theory, practice and models that will provide valuable knowledge and know-how. The rationale of the programmes is to provide a career path for learners who wish to develop their management capabilities within the business sector.
Qualification Accreditation
Level 5 Diploma in Business Management is accredited by UK Ofqual - the Office of the Qualifications and Examinations Regulator in England with Accreditation Number: 601/6049/4.
Regulated Qualifications Framework (RQF in England UK) - Level 5
European Qualifications Framework (Europe) - Level 5
RQF Level 5 is equivalent to Scottish Qualifications and Credit Framework Level 8/7
RQF Level 5 is equivalent level to the UK Framework of Higher Education Qualifications (FHEQs) Level 5
Qualification is awarded by Qualifi Ltd - A Regulated Awarding Organisation in England, Wales and Northern Ireland.
Qualification Aims and Objectives
Level 5 Diploma in Business Management aims to give learners the opportunity to,
apply analytical and evaluative techniques and to enhance those skills;
investigate issues and opportunities;
develop their awareness and appreciation of managerial, organisational and environmental issues;
use management techniques and practices in imaginative ways;
make use of relevant information from different sources;
develop and encourage problem-solving and creativity to tackle problems and challenges;
exercise judgement, own and take responsibility for decisions and actions; and
develop the ability to recognise and reflect on personal learning and improve their personal, social and other transferable skills.
The overall learning objectives of the Level 5 Diploma in Business Management are:
To understand and apply the principles of leadership in a business environment
Review and apply the principles of business management within industry
To understand and apply the principles of management in a specific environment
To improve the employability of learners by allowing them to explore the relationship between management theories and their practical application in the business world
Analyse problem-solving techniques specific to business and industry
Select, collate, review and analyse information from a wide range of sources
Work independently and as part of a team
Manage one's own personal development and growth.
Qualification Structure
Level 5 Diploma in Business Management focuses on developing understanding, skills and abilities to equip the learner with the awareness and aptitudes to be an effective strategic administrator, manager and leader.
The qualification has a total of 240 credits at Level 4 and Level 5. Final Award is issued by the awarding body which will have 240 credits.
Units at Level 5 (120 credits)
Unit 01 -Responding to the Changing Business Environment
Unit 02 -Effective Decision Making
Unit 03 -Business Development
Unit 04 -Business Models and Growing Organisations
Unit 05 - Customer Management
Unit 06 -Risk Management and Organisations
Units at Level 4 (120 credits)
Unit 01 -Communication in an Organisation
Unit 02 -Leadership and the Organisation
Unit 03 -Financial Awareness
Unit 04 -Managing Change
Unit 05 -Business Operations
Unit 06 -Developing Teams
Assessment Methods
The methods for assessing student performance are through an assignment of each unit to evaluate different aspects of learning outcomes.
Entry Requirements
Cambridge Management and Leadership School operates an open entry system to recruit students. Feel free to apply to study this course if you are applying based on your current or previous work experience or previous qualification. In case you do not have work experience or previous level qualification, we can offer you 1 free pre-sessional course alongside this main course. For more information, contact us on info@cmls.org.uk.
Exemption or Credit Transfer
We accept learners holding the same level qualification to transfer their credits to Level 5 Diploma in Business Management. Cambridge Management and Leadership School support learners in the recognition of their prior learning that they meet the assessment requirements for a Unit through knowledge, understanding, skills or professional competence they already possess and do not need to develop through a course of learning. Learners can apply for credit transfer, equivalence or exemption through Credit transfer, equivalence and exemptions procedure. Please contact us on info@cmls-global.com for credit transfer application.
Who is this course for?
This course is suitable for
Candidates who do not have any formal qualification at a higher level; OR
Candidates who are looking to study cost-effective further and higher education qualification in Business, Administration, Management and Leadership; OR
Candidates who are on job and would like a qualification for their personal and professional development; OR
Candidates who are willing to complete a Bachelor degree with Honour with the UK University with this cost-effective route to study 240 credits Level 5 Diploma in Business Management. You will get direct entry to the University Final year. OR
Candidates who are re-entering employment after a period of absence and for those who are seeking a career change or would like to learn and achieve a formal Business Management qualification.
How will you study?
You will study online via our Online Virtual Learning Platform in a flexible way with full tutor and learning materials support.
Career Paths
Level 5 Diploma in Business Management provides a variety of careers and encourages learners to gain the skills, knowledge and understanding that will help them achieve their goals and aspirations. Graduates can seek employment in areas of Business, HR, Marketing, Sales, Finance, Manufacturing, Technology, Retail, Banking, and Health Service in any public and private sector.
You will also have an opportunity to complete BA (Hons) by following UK Universities by transferring 240 credits to their full BA (Hons) degree (360 credits). You will just have to complete only 120 credits of following universities to achieve the full Bachelor Honours degree
University of Bolton
Anglia Ruskin University
De Montfort University
University of Northampton
Bucks New University
Total fees
The UK and International Students - £2950.00
Instalment Plans
We offer flexible monthly instalment plans based in course duration.
Start Date
Students can start the course anytime.
Discounts
All successful applicants from UK & International are eligible to get £800 discounts upon payment of full fees.
Last updated Jul 2019
About the School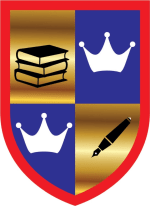 Cambridge Management and Leadership School is a unique, modern and innovative academic institution founded on principles of excellence, innovation, equality and opportunity for all. We are established ... Read More
Cambridge Management and Leadership School is a unique, modern and innovative academic institution founded on principles of excellence, innovation, equality and opportunity for all. We are established and based on the world famous and the historical city of the Cambridge, England, to offer world-class, rigorous, innovative, and interdisciplinary curriculum to students from all over the world entirely online.
Read less