Postgraduate Diploma of Business Administration
Home ›
Postgraduate Diploma of Business Administration
Program Description
Previously known as Executive Diploma of Business Administration
Overview
The Postgraduate Diploma in Business Administration is designed to give you a firm grounding in basic management capabilities. If you do not have the time or inclination to commit to a full MBA programme or are looking to upgrade yourself in specific areas of study, this Postgraduate Diploma will give you an excellent head-start by laying a foundation in core management subjects.
The Postgraduate Diploma may be earned as a stand-alone programme or it may be awarded as an exit qualification to those who successfully complete the designated subjects as a part of their progress toward the MBA degree. You may also receive credit for the Postgraduate Diploma subjects if you wish to later pursue an MBA degree programmes.

Four compulsory subjects:
* Organisational Behaviour (601)
* Finance (612)
* Marketing Management (630)
* Strategic Management(690)
Plus four subjects from all available MBA subjects (with the exception of Capstone Management Project 790), with at least two of the four subjects from the following list of core MBA subjects (note pre-requisites apply to some of the subjects):

Core Subjects:
* Data Analysis for Managers (602)
* Financial Reporting and Statement Analysis (611)
* Managerial Economics (620)
* Managing International Business (640)
* e-Business (650)
* Operations Management(660)
Elective Subjects:
* Project Management Methods (701)
* Performance Measurement and Control (711)
* Financial Management for Decision (712)
* International Finance (713)
* Global and Regional Economic Development (720)
* Marketing Strategy (730)
* Consumer Behaviour (731)
* Human Resources Management (750)
* Enterprise Knowledge Management (751)
* Management of Services (760)
* Developing New Enterprises (761)
* Information Technology Systems for Business (770)
* Information Systems Strategy (771)
* Corporate Social Responsibility (780)
* Information Systems Project Management (2800)
* IT Outsourcing and Vendor Management+ (2810)
* Software Engineering Management* (2900)
* Supply Chain Management (2700)
* Business Process Management and Outsourcing* (3200)
*Electives are subject to change and may not always be available. Please contact the Recruitment or Student Services officers for the most updated information on course offerings.

Admission Criteria
All applicants will be considered on their individual merit. You may be admitted to the programme by meeting the following criteria:
* A Bachelor's degree from a recognised university (applicants without an undergraduate degree will need to have a minimum of eight years of relevant professional work experience of which five years must be in a management capacity)

* A minimum of two years management or professional experience for applicants with a GMAT (Graduate Management Admission Test) score of at least 600
* A minimum of three years management or professional experience for applicants without a GMAT
* Evidence of English proficiency for applicants whose first language is not English and who have not undertaken tertiary education in English. The minimum language requirements are either:

o Academic IELTS (International English Language Testing Service) score of 6.5 with an individual writing score of at least 6.0; or
o TOEFL (Test of English as a Foreign Language) score of at least 550 with a Test of Written English (TWE) score of at least 5.0, or TOEFL Internet-based Test with a minimum score of at least 79; or
o BULATS (Business Language Testing Service) at level 4
* A statement of motivation for success through a 500-word essay
* Two references (at least one referee should be familiar with the applicant's employment record)
Supporting Documents
* Current resume / CV
* Original transcripts (or certified true copies) of all post-secondary qualifications
* Documents not in English must be accompanied by a certified translation.
* Original (or certified true copy) of GMAT scores, if applicable

* Original (or certified true copy) of TOEFL / IELTS score report, if applicable
Duration
The Postgraduate Diploma programme may be completed in 12 months. You may choose to take breaks in between subjects. However, you are expected to complete the certificate programme within 2 ½ years.

Application Process
Applications are welcome throughout the year. All applicants will be considered on individual merit. Applicants must complete the U21Global application form available. Admission decisions are made one to two weeks after completed applications are received.
* one-time non-refundable application fee of US$50 applies upon application submission.

* A one-time non-refundable registration fee of US$100 applies upon acceptance of the offer from U21Global.
Last updated Jan 2018
About the School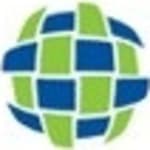 U21Global is the institution of choice for students who want to learn for themselves, for the world and for the future. At U21Global, our academic content is of the highest standards, our delivery se ... Read More
U21Global is the institution of choice for students who want to learn for themselves, for the world and for the future. At U21Global, our academic content is of the highest standards, our delivery seamless. The result is an interactive, dynamic brand of executive education that utilises the most sophisticated technology and the Internet to give you an invaluable learning experience. Established in 2001, U21Global is the world's premier online Graduate School that offers globally recognised graduate programmes. The graduate school in close collaboration and partnership with four partner universities – the University of Birmingham (UK), the University of Melbourne (AU), the University of Nottingham (UK) and the University of Virginia (US). U21Global combines the traditional quality of its founders and partners with innovative modes of delivery on the Internet, providing students with substantial learning advantages while balancing work, travel and family life. U21Global has successfully enrolled students from over 72 countries around the world including those from Asia, Australia, Africa, Europe and the Americas. The postgraduate programmes draw upon the best practices in online learning and pedagogy to prepare the students more effectively for careers in a borderless world economy. The programmes offered by U21Global are governed by an Academic Senate which includes a senior academic from each of the four partner universities. The Academic Senate applies rigorous academic judgment and expertise to ensure that the quality of all existing and future U21Global programmes meet the high standards set by each partner university. EFMD Accreditation U21Global's MBA programme has been awarded the prestigious European Foundation for Management Development (EFMD) accreditation for teChnology-Enhanced Learning (CEL). This international accreditation recognises the high quality of the MBA at U21Global and affirms our benchmark-setting standards in pedagogy, assessment, student services and learning outcomes. The CEL accreditation is aimed at setting the standards for technology-enhanced management education programmes, rather than the face-to-face programmes that are covered by EFMD's EQUIS accreditation. EFMD is an international, membership-driven organisation based in Brussels, Belgium, with more than 500 member organisations, from academia, business, public service and consultancy in over 65 countries. U21Global is an EFMD member and Professor John Spinks (Executive Director of U21Global) serves on the CEL Advisory Board following the U21Global accreditation. AACSB Accreditation U21Global is an international member of AACSB - the Association to Advance Collegiate Schools of Business.
Read less