MSc in
MSc in Consciousness, Spirituality and Transpersonal Psychology
Alef Trust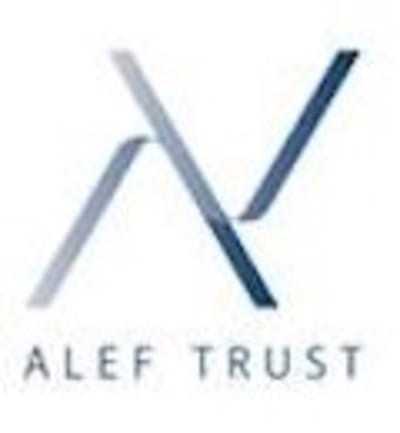 Key Information
---
Study format
Distance Learning
Tuition fees
GBP 4,100 / per year *
Application deadline
Request info
Earliest start date
Request info
* The tuition fee covers all aspects of teaching and supervision.
Introduction
MSc Consciousness, Spirituality and Transpersonal Psychology
Part-time, fully online study. Available as 2- or 3-year programmes of study
Awarding University: Liverpool John Moores University
Online. Never Distant.
The Alef Trust is a non-profit Community Interest Company, which offers this MSc in Consciousness, Spirituality and Transpersonal Psychologyas part of its portfolio of postgraduate programmes. The MSc is an intellectually stimulating programme of study which focuses on diverse topics around the nature of consciousness, the dynamics between psyche and soma, the psychology of self and higher states of being, and the psychological basis of spiritual and mystical practices. The programme of study emphasises real-world applications of the ideas and principles you study. The MSc programme also fosters experiential approaches to learning and in encouraging students to incorporate insights from the programme into their own life journeys.
The MSc programme commences in September, comprises 180 course credits (90 ECTS or 36 US graduate credits) and can be completed over two or three years of part-time study. The programme runs entirely online, and is validated by Liverpool John Moores University in the UK.
Our approach to online education has been built through more than 15 years of experience and is distinctive in its student-centred approach. This participatory learning experience incorporates webinars, interactive discussions, small group activity, and one-to-one virtual tuition and guidance. The faculty are international experts in the topics on which they teach.
A vibrant learning community
Successful applicants will join a community of like-minded individuals from a wide diversity of countries, backgrounds, and professional roles. Our international learning community includes those just entering career paths as well as professionals in the areas of education and research, health-related fields such as counselling and therapy, human relations, social activism and other entrepreneurial initiatives. The common features are a readiness to learn and grow, to incorporate respect for sacred practice, and a desire to honour and heal our environments.
Community is at the heart of the Alef Trust's vision. We aim to effectively empower those in our community—primarily through learning, but also by creating opportunities for students and alumni to launch projects that can advance their own communities, and by facilitating dissemination of research that explores the applications of transpersonal ways of knowing. You will join a community that includes not only fellow MSc students but also those on our Certificate programmes, Open Learners, and doctoral candidates.
A Learning Partnership
The MSc is further enhanced by a partnership between the Alef Trust and the Scientific and Medical Network (SMN), a worldwide professional community for open-minded, rigorous and evidence-based enquiry into themes bridging science, spirituality and consciousness.
As a student you are a member of the network for the duration of your studies and will have access to the Network's newsletter and its unique audio-visual lecture archive featuring many inspiring presentations by new paradigm scientists and scholars. You will also receive discounts to some of the SMN's live events held annually in the UK.
Curriculum
Curriculum
Our MSc programme is distinctive in valuing experiential approaches to learning and in encouraging students to incorporate insights from the programme into their unique life journeys. In addition to a rigorous academic curriculum, modules explore integral life practice and transpersonal approaches to research.
Year One - Core modules | 20 credits each
1. Approaches to Consciousness
2. Learning Through Integrative Practice
3. Spiritual psychology, in which two options are studies from:
· Secular Spiritual Awakening
· Transpersonal Ecopsychology
· Daoism
· Shamanistic Psychology
· Psychedelics and entheogens
· Transpersonal Dreaming
· The Shamanic Spirit in 21st Century Art, Culture and Technology
Year Two - Core modules | 20 credits each
1. Transpersonal Psychology
2. Research Design
3. Applied Transformative Psychology, in which two options are studies from:
· Creativity and Transformation
· Multidimensional Trauma & Transformation
· Meditation & Mindfulness
· Transpersonal Counselling and Psychotherapy
· Integrative Medicine
· Transpersonal Coaching Psychology
Year Three – Core module| 60 credits
1. Research dissertation
Scholarships and Funding
Scholarships: A small number of partial scholarships are available for students wishing to join the Master's programme. The scholarships are available only to those applying for and offered a placement in the Master's programme. The scholarships are not available for the Postgraduate Certificate or Diploma. Payment of the scholarship in the second year will be dependent on satisfactory performance in the first year of studies.
Ideal Students
Alef Trust's MSc programme is geared for those individuals who recognise that our human experience is interconnected beyond biology and the levels of reality beyond personal identity, and who want to take the intuitive wisdom, humanity, and creativity collected from this full spectrum perspective and apply it successfully in their personal and professional lives. Our graduates go on to become empowered transformational agents of change in their chosen professions of business and organisation development, coaching and personal development, health care, and education.
Career Opportunities
Career Opportunities
Transpersonal values and practices are increasingly recognised for the enrichment they can bring in all areas of our societies. Accordingly, alumni of the MSc have moved forwards in a broad range of career paths, including:
·Therapeutic, counselling and coaching professions
·Social care
·Criminal justice / Law Enforcement
·Legal professions
·Health and medicine
·Primary and secondary education
·Business management
·Human resources
·Journalism
·Entertainment and the arts
·Leadership and management
·Research