BA in
BA (Hons) Business (Top Up)
Arden University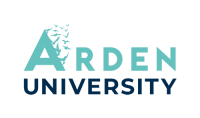 Introduction
Take this business degree to get to grips with broad business practices. The course focuses on a wide range of personal and professional topics so when you finish you will be an adaptable 'all-rounder' – essential in our modern and ever-changing business world.
Course Overview
This Top-Up will enable you to achieve a full undergraduate honours degree in business if you have previously completed an HND in Business or equivalent. Arden University's online, CMI Accredited BA (Hons) Business (Top-Up) is designed to make graduates more employable.
Arden's flexible, online study mode allows you to keep your job while completing your degree if you wish. This programme will equip you with the knowledge required to take your next steps in the business world, and provide you with an excellent grounding for your career. The full range of programmes offered by Arden features a strong focus on employability, practical skills, and career success. This programme has been developed with a particular focus on the skills and knowledge to help you inspire and manage change within your organisation.
This course is accredited by the Chartered Management Institute, which means that as an Arden student you'll have free CMI membership throughout your studies. You'll gain access to career networking events, professional development resources, a mentoring service, and more.
Curriculum
Course Modules
Contemporary Management Issues
Using the most up-to-date thinking, this module probes the issues facing managers today, including sustainability, moral and ethical choices, and corporate values. You'll reflect on the changing world, including globalisation, the communities we live in, and the ways our economic landscape is changing.
Strategic Management
Learn how to design the roadmap to take your business to success in this module, by applying a range of strategic theories and techniques. You'll look at mergers and acquisitions, working with partners, national and international planning, and the ways organisations deliver their plans by effectively managing change.
Managing Self and Others
This module continues the theme of supporting and developing yourself and others. Learn stress management techniques, positive thinking, and assertive development, alongside tools for creativity and decision-making. You'll scrutinise everything from recruitment to team management.
International Management
Delve into the ways international companies function with teams around the world. Learn to manage far-flung teams with cultural differences, using the most effective techniques.
Research Methods and Dissertation
With your supervising tutor, you will determine an interdisciplinary area related to your degree to research, giving you the opportunity to specialise in an area of the programme that has most interested you.
Career Opportunities
When you graduate from Arden with your BA (Hons) Business (Top-up), you'll have in-demand skills that employers accross sectors are searching for. There are a huge range of positions that you may apply for with this degree, but here are a few roles that you can consider:
Business Manager
Hotel Manager
Travel Consultant
Sales Manager
Business Development Executive
Marketing Executive
Operations Manager
Tour Manager
Travel Agency Manager
Event Organiser
Travel Administrator
Admissions
Applying is free and easy
Start here by enquiring and one of our Education Advisors will be in touch to guide you through your application process, making it clear and smooth as possible.
Non-standard entry option
If you are interested in studying one of our programmes but don't meet the standard academic requirements, you might be eligible to apply through our non-standard entry route, which takes a more holistic view of your qualifications and professional experience during your application review process.
English Language Requirements
Certify your English proficiency with the Duolingo English Test! The DET is a convenient, fast, and affordable online English test accepted by over 4,000 universities (like this one) around the world.