BA in
BA (Hons) Criminology and Psychology
Arden University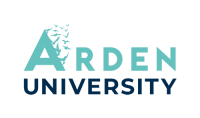 Introduction
Here you get the chance to study two fascinating fields in the social sciences. You will spend equal time on both disciplines.
You will look into such topics as the effects of social diversity and inequality on crime rates, develop an understanding of a range of research methods and data analysis skills, and develop knowledge of a range of influences on psychological well-being. You will get involved in debates, learn to work independently, demonstrate critical analysis skills and learn how to formulate and evaluate research and data – all skills that will be of huge value in the world of work.
Course Overview
Arden University's online BA (Hons) Criminology & Psychology programme will provide the skills and knowledge needed to take your next professional step in your career. This course will help develop your understanding of the social and psychological factors that contribute to criminality, and concepts aimed at tackling them.
Arden's online study mode allows you to develop your psychology and criminology knowledge around your existing commitments. This programme will equip you with a sound understanding of the relationship between these two exciting fields, and help take you closer to your career goals.
This programme has a strong focus on employability, practical skills, and career success and has been developed to help you understand crime from a psychological perspective, for a career in a wide range of sectors.
What Our Students Say
"Arden gave me the chance to get my dream degree without choosing between working and studying. Actually I was surprised by the effectively organized and interactive lessons, which turned even statistics into something more interesting than any teacher ever managed to do during traditional classes. I also appreciate how friendly and available our teachers and the student support are."
Bettina,
BSc (Hons) Psychology
Germany
Curriculum
Course Modules
Level 4
Introduction to Social & Developmental Psychology
Effective Interdisciplinary Study
Introduction to Biological & Cognitive Psychology
Crime & Society
Criminal Justice System
Key Studies in Psychology
Level 5
Research and Ethics in Action
Personality and Intelligence
Social Psychology
Contemporary Debates in Criminology
Environmental Criminology
Policing & Police Powers
Level 6
Research Planning & Project
Contemporary Developmental Psychology
Cross-Cultural Psychology
Cybercrime
Youth Justice
Admissions
Applying is free and easy
Start here by enquiring and one of our Education Advisors will be in touch to guide you through your application process, making it clear and smooth as possible.
Non-standard entry option
If you are interested in studying one of our programmes but don't meet the standard academic requirements, you might be eligible to apply through our non-standard entry route, which takes a more holistic view of your qualifications and professional experience during your application review process.
Career Opportunities
Completing this course will open up lots both in the specific fields of criminology and psychology, but also further afield into other industries you might not have even considered! With that in mind, a few career options for you could include:
Human Resources
Counselling
Teaching
Research
Government
Community Safety
Crime Prevention & Policing
Probation
Legal & Prison Systems
About the School
Studying online with Arden University doesn't mean studying alone. You'll have 24/7 access to all of your learning materials through ilearn, your virtual classroom, library, diary, and lecture theatre all rolled into one. Inside ilearn you'll have access to:
Arden's Library Portal
This includes an extensive digital library with thousands of journal titles, eBooks, and academic and industry databases which you can use to research your assignments and projects.
Arden's Careers Portal
Packed full of resources designed to help you achieve your career goals, including an interview simulator, CV guide/builder, job vacancy search engine, and more.
Student Support
Arden's student support is readily available to help you academically, professionally, and personally. This includes direct support from your tutors, success coaches, and academic skills tutors, as well as 24/7 well-being support.
English Language Requirements
Certify your English proficiency with the Duolingo English Test! The DET is a convenient, fast, and affordable online English test accepted by over 4,000 universities (like this one) around the world.