Certificate in
Online Certificate: Microsoft Office 2016 Mega Bundle
e-courses4you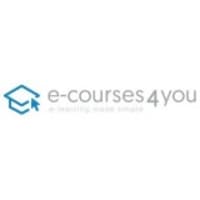 Scholarships
Explore scholarship opportunities to help fund your studies
Introduction
Overview
If you're looking to become a master of Microsoft Office 2016 then this is the perfect course for you.
In this course bundle, you will learn the ins and outs of the most popular software suite in the world. By the end of the course, you will have a great understanding of the suite and you will be able to use it to its full potential, giving you an incredible one-up on your co-workers.
As well as this, for those who are searching for employment (especially in the administrative sector), you will be able to boast about your incredible knowledge of the software in interviews and on your CV.
This is the largest Microsoft Office course bundle that we offer and covers everything you could ever need.
What's Included?
Unlimited 12 months access
Access anywhere, any time
Fast effective training, written and designed by industry experts
Track your progress with our Learning Management System
Unlimited support
Save money, time and travel costs
Learn at your own pace and leisure
Easier to retain knowledge and revise topics than traditional methods
Exam preparation quizzes, tests, and mock exams to ensure that you are 100% ready
Courses Included
Microsoft Office for Mac
Outlook (Mac)
Word 2016 (Mac)
Powerpoint 2016 (Mac)
Microsoft Office for PC
Outlook 2016 (PC)
Word 2016 (PC)
Powerpoint 2016 (PC)
Microsoft Excel 2016 (PC)
Microsoft Office for Android
Microsoft Office for iOS
Outlook For iOS
Office For iPad – Fundamentals
Microsoft Office 365
Office 365 – Administrator Training
Evernote
Microsoft Excel
Microsoft Excel for PC – Pivot Tables
Excel 2016 – PC
Excel 2016 for PC – Charting
Excel 2016 for PC – Evaluating Data
Excel 2016 for PC – Frequently Used Formulas & Functions
Excel 2016 for PC – Protecting Your Spreadsheets
Excel 2016 for PC – Statistical Analysis
Other Microsoft Courses
Office 2016 Preview
Excel Online
Office Mix
OneDrive
Outlook 2016 Training
Powerpoint Online