Master in
Master of Fine Arts in Creative Writing
Eastern Oregon University Online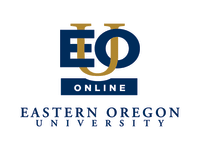 Introduction
Develop your writing talents and build your professional network with the online Master of Fine Arts in Creative Writing from Eastern Oregon University. This program helps boost your credibility as an author and provides valuable experience for your teaching career. You can also gain skills for editing, copywriting, publishing, advertising and marketing roles.
EOU's creative writing program includes a two-week summer residency where you can learn from experienced faculty and collaborate with other aspiring writers. You'll meet for one week at the Summer Fishtrap Gathering of Writers at Wallowa Lake in northeastern Oregon, participating in immersive workshops that focus on poetry, fiction and cross-genre writing. Get inspired by faculty and guest lecturers, attend open mics and learn best practices during craft talks and panel presentations.
In addition to the summer residency, you'll participate in writing workshops and take online courses that explore literature, film, writing and rhetoric. You'll focus on individualized studies during the second year, working one-on-one with experienced faculty to cultivate the writing chops for the genre that interests you. You can also select a Young Adult Writing emphasis, where you learn to craft prose and poems that captivate and empower young imaginations. The program culminates with a practicum to help you get involved in real-world writing or teaching as you prepare to complete your thesis. Learn more today.