Master in
MFA in Popular Fiction Writing and Publishing
Emerson College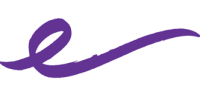 Introduction
Romance. Fantasy. Science fiction. Horror. Mystery. Thrillers. Young adult. Which is the right genre for your story? Become a genre fiction author with our online Popular Fiction Writing and Publishing MFA.
Our flexible graduate program allows you to work on your writing from anywhere in the world, with online workshops, literature seminars, and publishing courses that fit your schedule. Become a better writer, explore the history of your genre, and learn how to take the first steps toward publishing.
Emerson's MFA in Popular Fiction Writing and Publishing is one of the first online programs of its kind to prepare you to write professional-level stories and novels. We welcome writers creating stories in the genres of fantasy, science fiction, romance, horror, mystery, thrillers, young adult— and any exciting combination thereof.
Our program is designed to develop your writing skills and teach you the history of different genres. You will learn the preliminary steps to publishing your work, either through the traditional editor/publisher model or through the popular self-publishing models.
Program highlights include:
Developing your writing skills and focusing on creating plot and character-driven stories
In-depth review of how books are published and marketed from trade publishing professionals
Networking opportunities with renowned writers, publishers, and academics
Crafting a thesis to submit to agents or self-publish, with one-on-one support from your advisor
100% online and asynchronous MFA program to fit your schedule
No GRE requirements to apply
Full-time and part-time options
Faculty
Our Writing, Literature, and Publishing Department has attracted an industry-active faculty that offers a diverse range of perspectives and expertise.
Emerson Advantage
Emerson College offers everything aspiring writers need to hone their talents and refine their craft.
Page Turner Magazine is an annual magazine that showcases Popular Fiction Writing and Publishing student and alumni work. The magazine was created by students with a goal to showcase the diverse creative conscience of Emerson students and alumni by publishing their popular fiction and art in digital and print form.
Alumni
Our Alumni have gone on to establish successful writing careers. Recent alumni who have gone on to publish their work include:
Scott Johnson

Ungeheur, Boston, Bloodshot Books, 2021
Stanley Cooper Chronicles, Books 1-4 Texas, CLB Press, 2018-2020
Shy Grove: A Ghost Story, Texas, CLB Press, 2018

Emma Collins '20

Winner 2020 EggTooth Editions chapbook contest for her book, Snow

Nicole Diebold '19

Honeymoon Alone, 4B Pub, 2019

RB Wood '19

Bayou Whispers, Crystal Lake Publishing, 2021

Alexandra Lapointe, '20

Cloakers, Atmosphere Press, 2021
Curriculum
Curriculum Requirements
The Popular Fiction Writing and Publishing MFA program is 100% online. This online format is convenient and flexible, allowing you to learn from anywhere in the world according to your own schedule. There are no residency requirements.
This program requires 36 credit hours, including:
16 credits of writing workshop
8 credits of literature courses
8 credits of publishing courses
4 credits of master's thesis
Required Writing Workshop Courses (16 credits)*
| | | |
| --- | --- | --- |
| Number | Course | Credits |
| PF 610 | Writing Workshop in Popular Fiction | 4 |
| PF 611 | Topics in Writing Workshop in Popular Fiction | 4 |
*These workshops are repeatable.
Note: Students may have the option to take on-campus workshops for credit in the summer semester, with special permission from the Graduate Program Director.
Required Literature Courses (8 credits)
| | | |
| --- | --- | --- |
| Number | Course | Credits |
| PF 615 | Seminar in Popular Fiction | 4 |
| PF 616 | Topics in the History of Popular Forms | 4 |
Note: Students may take PF 616 more than once. In certain cases, WR 600: Teaching College Composition may be taken on campus in place of one literature class.
Required Publishing Courses (8 credits)
| | | |
| --- | --- | --- |
| Number | Course | Credits |
| PF 630 | Introduction to the Publishing Process for Writers | 4 |
| PF 631 | Topics in Writing and Publishing | 4 |
MFA Thesis: (4 credits)
For completion of the MFA degree, you are required to write a long-form narrative of publishable or near publishable quality. The thesis will consist of a novel or a novel excerpt that is a minimum of 100 pages with a 3-4 page synopsis. When nearing completion of the program, a student applies for a thesis committee and works closely with the chair of that committee to develop the final manuscript and schedule an online defense of the thesis.
It is strongly suggested that the student begin planning the thesis early and develop a work that approaches a publishable book in concept and form.
Scholarships and Funding
Financial Aid
Emerson College is proud to offer students and families financial aid options and resources. For a full list of our financial aid offerings, visit our Financial Aid page.
Scholarships
Upon applying to an Emerson Graduate Program, the Graduate Admission team automatically reviews every accepted student's scholarship eligibility. For more information about scholarships, please visit our Scholarships & Grants page.
Career Opportunities
Career Outlook
Students interested in a writing career will enjoy a dynamic range of careers and industries, including:
Author
Editor
Publisher
Content Manager
Copywriter
Communications Coordinator
Public Relations Manager
English Language Requirements
Certify your English proficiency with the Duolingo English Test! The DET is a convenient, fast, and affordable online English test accepted by over 4,000 universities (like this one) around the world.