Master in
Executive Master in International Business (100% online) - in English
ESCP Business School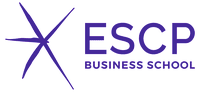 Program Outcome
Are you ready for the challenge?
We will train you as a professional, providing you with the best tools for business analysis. In a practical way, learn all the skills required for the management and administration of an internationally-oriented company.
Acquire management skills and techniques necessary for communication, management, and negotiation in a global setting.
Work through challenges in the latest international management trends, adopting the role of executive decision-maker in real business scenarios.
Train and develop all the skills required to lead a business in a multicultural environment, utilizing exercises and situations where participants experience the challenge of working in a global context, alongside different cultures.
Exchange experiences with participants from around the world, always with the expert help of top-level teachers in various disciplines, sharing knowledge and experience through practical, educational, and interactive educational media.