ESME : The Spirit of Innovation Without Borders
Founded in 1905, ESME is a private, nonprofit school under the supervision of the Ministry of Education and Research. The school has a long tradition of training engineers with a broad, well-developed foundation which allows them to move into any facets of the engineering job market without difficulty.


A recognized engineering school
Member of the consortium of the best French Schools in Engineering and Business «Grandes Ecoles», ESME is also a signatory to the Erasmus Charter for Higher Education and a member of « n+i » network, the international network of Engineering Schools.
ESME's mission is to train engineers through state-of-the-art research. We seek to contribute to the advancement of scientific knowledge and broaden our teaching through industrial and international partnerships.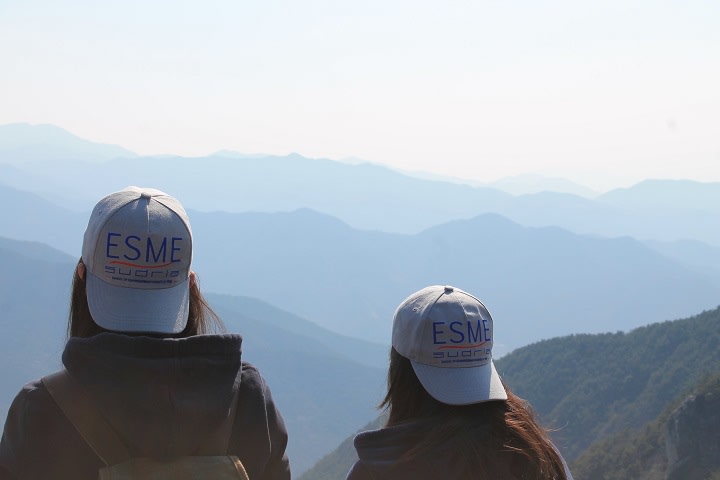 Student life in France
Recreation also plays its part at ESME with many students clubs ranging from sports to music and wine. The numerous social activities organized within the school represent excellent occasions to experience the French way of life and meet new friends.
In addition, the school's extensive network of alumni and contacts in the industry enhances international opportunities for internships and careers abroad.


Fundamental Research
ESME provides opportunities for all students to be closely involved in cutting-edge research. Indeed, the high-level interdisciplinary faculty staff is committed to applied research through industrial and fundamental contacts, as well as to academic research within our fundamental research. Research fields cover a large range of subjects from energy systems to medical imaging or forensic sciences, for example.
Partnerships include international groups and start-ups, as well as prestigious national institutions such as INSERM (National Institute for Health and Medical Research) or CNRS (National Institute for Scientific Research). Students are associated with these research activities through internships and projects. Most Masters' students carry out an R&D project in collaboration with a company or a research institute, under the supervision of a faculty member.