Master in
Máster en Dirección de Recursos Humanos con especialidad en Cultura de las Organizaciones
IMF Smart Education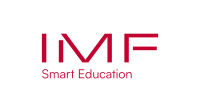 Curriculum
online methodology
Student Centered Methodology
All online resources.
Access from anywhere and whenever you want to:

manuals
Videos
online video library
Master class
Forums
chat
train with...
Great Place to Work. He has been identifying the best places to work for more than 30 years. To do this, it has surveyed more than 100 million employees in more than 60 countries, in which more than 15,000 companies worldwide participate.
These companies have implemented the Great Place to Work methodology, whose objective follows the same lines as any type of company: Increase business sustainability.
Because at this School we know the incalculable value of a committed team that leads to business success.
unlimited tutorials
A teaching team will guide you in your learning process and answer your questions. You will be able to interact with your tutor by phone or email and they will accompany you until you get your title.