PhD in
Doctor of Philosophy
Institute of Lutheran Theology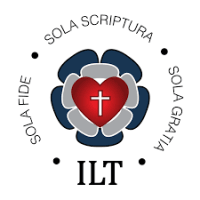 Scholarships
Explore scholarship opportunities to help fund your studies
Introduction
The purpose of the Ph.D. program is to produce teacher-scholars for the church and the academy who can educate persons for Christian ministry and lives of Christian service, and who themselves will teach and write within the academy generally and the wider public. The teacher-scholars for the church and academy will be equipped to do the theological work necessary to support the church's witness to Christ and to be responsible and credible participants in vital conversations beyond the boundaries of the church, including college or university settings and various interdisciplinary forums (e.g. learned societies, agencies of church bodies, etc.).
Zero Student Debt
ILT, through the generosity of donors, supplies financial aid and tuition payment programs to assist students in the payment of tuition. ILT is committed to making an affordable education available to all who are accepted to any educational program. Because of this commitment, ILT students graduate with no debt.
Cost of Courses
Tuition is $700 per credit hour or $2,100 per 3-credit course. The tuition cost is subject to change. Additional costs (application fee, books, costs associated with researching and producing the independent projects or the final project or thesis, etc.) are also the responsibility of the participant.
Total: $31,500
Courses to be Completed
The Ph.D. is a theological research degree consisting of 45 credits including a 12 credit dissertation and a combination of coursework, research, and publishing. The program is very flexible, allowing students to design a course of study aligned with their own research interests.​
Total: 45 Credits
Total Timeline
The program has two parts: 33 credits of coursework, teaching, and research. The second part consists of a 3 credit research proposal and a 9 credit thesis. No travel is required for this program, though students may choose to participate in week-long onsite courses. Full-time students can finish the program in 4 years and part-time students can take up to 6 years.
Total: 4 - 6 Years
Program Learning Outcomes
After completing this program, students will be able to:
Possess comprehensive knowledge of their chosen field.
Be able to seek and identify, as well as analyze and appraise, the primary and secondary sources within a variety of media connected to their field, on the basis of the Scriptures as the ultimate norm and in dialog with the tradition of the church and other relevant fields of study.
Be able to make original contributions to their field, integrating their work with the concerns of the other theological disciplines and showing how their work contributes to the life and ministry of the church, and potential audiences outside the church.
Be competent teacher-scholars at the undergraduate and graduate levels.
Exhibit a spirit of openness in theological discussion and interaction.
Admission Requirements
ILT seeks applicants who are dedicated, hardworking, and have a high aptitude for postgraduate-level studies. Normally, applicants will have a first degree in theology, usually a Master of Divinity degree. Candidates may also have a Master of Arts degree in theological, biblical studies, or a philosophical discipline, or a Bachelor of Arts with a major in theological, biblical studies, or a philosophical discipline. Potential students not meeting these requirements will nonetheless be considered for entry into the Ph.D. program if they demonstrate exceptional promise and ability.
Application requirements include:
Completion of the online application for the Doctor of Philosophy degree.
Official transcripts from all post-secondary institutions. Applicants are required to have their official transcripts sent directly to the Office of Admissions from all the institutions attended. Transcripts must demonstrate a minimum GPA of 3.00 on a 4.00 point scale or equivalent.
Three academic recommendations from persons with knowledge of the applicant's academic performance.
Applicants must submit scores from the Graduate Record Exam (GRE), taken within the last two years. Normally, minimum acceptable scores are Verbal: 150; Quantitative: 150; Analytical Writing: 4.5. Graduates of ILT's S.T.M. program are not required to submit GRE scores. ILT's Institution Code for the GRE is 4500.
An official photo ID.
Applicants whose native language is not English are required to submit a score from the Test of English as a Foreign Language (TOEFL) or from the International English Language Testing System (IELTS) that is not more than two years old. Normally, minimum acceptable scores for the TOEFL are 26 on the speaking section and 24 in the writing section. Minimum acceptable scores on the IELTS are 8 on the speaking section and 6.5 in the writing section. Please request that your score be sent to ILT. ILT's DI Code for the TOEFL is 5745.
More information concerning TOEFL can be accessed at the Education Testing Services website: http://ets.org. Information regarding the IELTS can be found at https://www.ielts.org.
Application fee of $55 (non-refundable).
An Admissions Interview with the Director of the Ph.D. Program.
Concentration
In their application, students declare their concentration. ILT offers the following concentrations:
Biblical Studies
Old Testament
New Testament
Systematic and Philosophical Theology
Philosophical Theology
Historical Theology
Systematic Theology
Ethics
Students choose a faculty member to be their primary advisor based on their concentration. Students are responsible for contacting their primary advisors and securing their agreement to serve as their primary advisors.
Languages
Students applying for the Ph.D. must demonstrate competency in a minimum of one modern language (besides English) relevant to the student's field of study (usually German or French). Students demonstrate language competency by passing an exam administered by ILT.
Competence in both Greek and Hebrew is required for admittance into Old or New Testament studies at the Ph.D. level. Faculty members will offer courses as needed in other ancient languages required for Biblical studies. Work in theology or ethics must demonstrate proficiency in Latin or Greek as well unless the student's work requires deep competency in formal logic or other contemporary technical methods or approaches. In such cases, demonstrated competency in these areas may be substituted for the requirement in Latin or Greek.
Qualifying Exams
In order to achieve candidacy in the ILT Ph.D. program, a student must pass three qualifying examinations. The student can select these three examinations from five general areas: Biblical Studies, Theological Ethics, Philosophical Theology, Historical Theology, and Systematic Theology. Bibliographies for these areas will be provided by the faculty. Students normally will be expected to pass their qualifying examinations before the end of their second year of study. Students who have earned an S.T.M. degree from ILT are not required to take the qualifying exams.
Students who are not in Brookings are responsible for finding a proctor according to ILT's proctoring policy, who will receive, administer, monitor, and return the exam to ILT. Students will have one and a half hours to complete each exam.
English Language Requirements
Certify your English proficiency with the Duolingo English Test! The DET is a convenient, fast, and affordable online English test accepted by over 4,000 universities (like this one) around the world.