Master in
Master in Corporate Communication
Instituto Séneca - Centro Internacional de Postgrado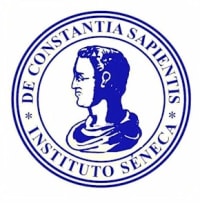 Introduction
The Master in Corporate Communication offered by the Seneca Institute provides comprehensive training in this area, by qualifying professionals in all dimensions of the Communication.
Communication is one of the areas that has experienced the most transformations since the emergence of Information and Communication Technologies.
Today, a company and an institution communicate online and offline, which has diversified communication strategies to serve the different publics of the organization and keep them informed about the most outstanding aspects: new products, appointments, alliances, changes, etc.
Communicating has never been an easy task, since it has to meet a series of criteria to be timely and relevant, at the same time, developing a proactive way of acting, in order to plan the actions for the internal and external public, both in safe times and in cases of crisis situations.
This Master in Corporate Communication will provide you with all the knowledge required to organize a Communication Department, and all the tools to be able to manage it correctly, planning the set of proposals that are necessary and framing them within the Communication Plan of the company or institution.
Accreditation
This Master in Corporate Communication, of 600 hours and 60 ECTS (European Credit Transfer System), is a Title of the Catholic University of Murcia - UCAM, under the agreement signed between the Seneca Institute and the UCAM.