Master in
Master in Negotiation and Conflict Resolution
Instituto Séneca - Centro Internacional de Postgrado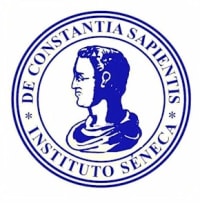 Introduction
After the fall of the Berlin Wall, the world imagined a scenario of peace, having ended the Cold War and the East-West confrontation, which characterized the international relations of the 20th century; However, the disappearance of this "wall of contention" gave rise to a series of conflicts that remained latent and that began to manifest with great virulence, and many others that have emerged already into the 21st century.
This Master in Negotiation and Conflict Resolution offered by the Seneca Institute, constitutes a high specialization in two key areas for the management of crisis or conflict situations, such as the different types and forms of negotiation, taking into account the actors involved and the differences or coincidences that they present, as well as the type of event that is intended to attend, its origin, its implications, its impact, and the aspects derived from it.
Accreditation
This Master in Negotiation and Resolution of Conflicts, of 600 hours and 60 ECTS (European Credit Transfer System), is a Title of the Catholic University of Murcia - UCAM, under the Agreement signed between the Seneca Institute and the UCAM.
Methodology
This Master is offered exclusively in the "on-line" version.