MSc in
MSc Quantity Surveying Commercial Management (DL)
Leeds Beckett University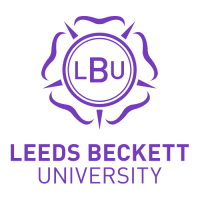 Curriculum
You might already work in the construction industry, or you might be looking to expand on the experience you have built up in a related field. Delivered online, the course will enable you to develop the core competencies required by the Royal Institution of Chartered Surveyors, in a flexible format no matter where you are located. Building on your experiences in the workplace, your studies will be placed in context which will enhance your strategic thinking and your confidence in decision making.
You will study construction technology, design economics, financial management and procurement. You will also have the opportunity to undertake research that will develop your skills in inquiry and critical analysis. Our links with local, regional and national employers will ensure that your learning will be inspired by contemporary industry practice that is highly relevant to your future career.
The flexible nature of online learning will also help you to balance the demands of the course with your working life. Our Virtual Learning Environment, through which the course is delivered, can be accessed at a time that suits you and your professional commitments.
We are focused on your professional and personal development. You will be guided by an expert teaching team that maintains close links with industry professionals, employers and customers to ensure your course will reflect current practice and the demands of the industry. You will mix knowledge-based tasks with hands-on projects to hone your expertise and develop the practical skills that will ensure you are a work-ready graduate.
On graduating, you will be eligible to apply to sit the Royal Institution of Chartered Surveyors' Assessment of Professional Competence, the final stage to becoming a chartered quantity surveyor. Alternatively, you could choose to enter a related field such as engineering or project management.
In addition to the comprehensive learning resources accessible via our online library, guest lectures, conferences and course-specific events will be digitally captured and made available to you.
Teaching And Learning
Independent study is a crucial part of learning at university and you will be required to undertake many hours of self-directed research and reading, and preparation and writing of assessments. Your course is delivered through a number of modules, which will help you to plan your time and establish a study routine. Outside of your lectures, workshops and tutorials, a range of support is available to assist with your independent study. Our subject-specific librarians will be on hand to direct you to the specialist learning and study-skill resources. You'll also be assigned an academic advisor to give you tailored feedback and support.
Scholarships and Funding
We are committed to ensuring that the opportunity to experience an education here at Leeds Beckett University is open to all. If you're thinking of joining us to study for your undergraduate degree, you may be eligible for a scholarship or bursary.
Bursaries are usually awarded depending on household income, whilst scholarships are available for a number of areas and are based on sporting or academic excellence.
Career Opportunities
On successful completion of the course, you will be well placed to progress to chartered quantity surveyor status with RICS. You will have developed the practical skills and theoretical knowledge to work as a chartered quantity surveyor, or to further develop your career into other related areas such as engineering or project management.
Commercial Manager
Chartered Quantity Surveyor
Project Manager
Beckett Careers Team
Our Beckett Careers Team will support you with all aspects of your career planning, throughout university and beyond. Whether you're looking for a part-time job or want to gain experience alongside your studies, need help preparing an application or exploring graduate job options, we can provide expert support every step of the way!
Throughout your university journey and up to five years after you graduate you'll have access to a broad range of support and tools to help you with:
Getting ready to apply for jobs
Working on your CV
Preparing for an interview
Applying for graduate vacancies or placements
Connecting with employers and organisations
English Language Requirements
Certify your English proficiency with the Duolingo English Test! The DET is a convenient, fast, and affordable online English test accepted by over 4,000 universities (like this one) around the world.