Diploma in
Executive Assistant Diploma
Lewis College

Scholarships
Explore scholarship opportunities to help fund your studies
Introduction
Our career-enhancing, online distance learning/home study Executive Assistant Diploma is accredited by NCFE CQ at Level 3 and is also CPD recognised.
You can study this course 100% from home on line including Assessments/Exams.
It is our most extensive course and designed for those looking to have a professional career at the top and wishing to qualify as an Executive Assistant.
This course extends beyond our Executive PA Diploma by covering additional units in leadership and managerial administration.
Business organisations from the UK and abroad choose this course to train their staff as it is the leading Executive Assistant Diploma available and well recognised in the business world.
Suitable for those working as a PA/Secretary/Administrator and now looking to gain recognition for existing experience and to develop skills and knowledge to increase job opportunities, promotion and boost confidence.
Course Overview
Included in the course is the well known Sue France "The Definitive Personal Assistant & Secretarial Handbook" and "The Definitive Executive Assistant and Managerial Handbook" – both for you to keep.
You will access your course online via our Lewis College Learning Hub at times to suit you – from your computer, tablet or phone on the move or from home. You can download all the course material as you progress through each unit to keep for future reference.
You will study with our qualified and experienced tutors who will provide personal feedback, demonstration videos for further guidance, worked examples, support and guidance throughout including mentoring and always happy to help. We teach beyond the qualification and include specific details that directly benefit you.
Study from as little as 2 hours a week!
The course is open for you to study for up to 2 ½ years, giving you plenty of flexibility and "time out" for holidays, illness, moving house etc.
You can study from as little as 2 hours a week, or however many hours you choose, or even full time if you wish to complete the course in less than 6 months. You can study more one week, less the next – flexible and easy to manage your study times to fit in with your lifestyle.
Range of topics
There are 38 different units in this course covering the full range of skills and knowledge required for a typical Executive Assistant role. To pass each unit you will complete an office style assessment with some units jointly assessed as they cover multi-skills. Some units are small which you can complete in a few hours with others requiring a bit more thinking and planning.
You can complete the whole course, including assessments at home and submit these electronically.
Certificates
You will receive certificates issued by NCFE and The CPD Accreditation Group. These will list all the units for every single Diploma and Certificate as well as the full Executive Assistant Diploma Level 3 identifying the wide range of knowledge and skills you have achieved.
Free careers advice and support for up to 2 years after completion
We offer free careers advice, interview technique guidance and support whilst applying for jobs both during the course and for up to 2 years after completion. Most of our students secure a new job or gain promotion whilst studying with us or after they have completed their course.
| | | | |
| --- | --- | --- | --- |
| Advanced IT User Diploma | Advanced Administration Diploma | Advanced Business Documents Diploma | Managerial Administration Diploma |
| Internet Browsing Software | Business Meetings and Conference Calls | Touch Typing/Speed Development | Chairing Business Meetings |
| Outlook - Email and PIM | Business Trips | Advanced Business Letters | Delivering Presentations |
| Excel- Spreadsheets and Charts | Diary Management | Complex Tables | Team Leadership |
| Word - Word Processing | Business Events | Multi-page Reports | Staff Training Reviews |
| PowerPoint - Electronic Presentations | HR Recruitment | Mail Merge | Legislation |
| Access - Databases | Research and Report Writing | Audio Transcription | |
| Publisher - Desktop Publishing | Composing Complex Business Documents | | |
| | Petty Cash, Budgets and Expenses | | |
| | Business Organisations | | |
| | Reviewing Office Procedures | | |
To gain a Level 4 in the Managerial Administration Diploma, you will need to carry out performance assessments either in the workplace or via video link or using a College assignment.
You will need MS Office for this course (details about a subscription for Office 365 available from us). You can use a Mac or Windows computer.
| | |
| --- | --- |
| Executive Assistant Skills Certificate | Leadership Skills Certificate |
| Confidence Building and Self Esteem | Team Leadership Skills |
| Communication Skills - Body Language, Listening and Answering Skills, Telephone Techniques | Coaching and Communication |
| Organisational Skills, Stress Management, Ergonomics and Health | Effective Negotiation |
| Relationship and People Management skills | Performance Management |
| Social Media and Networking Skills | Managing Projects |
OPTION - Teeline Shorthand Diploma - special discount rate - £180 (normal price £250) when enrolling on this course
Teeline Theory
Speed Development from 40 wpm up to 100 wpm
Business Correspondence Dictation and Transcription
Minutes of Business Meetings
The theory textbook is included in the course and you will also need an A5 notebook and biro.
Accreditation by NCFE CQ and CPD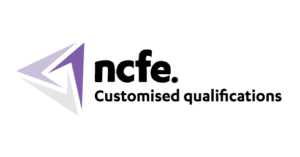 This Diploma is a fully accredited qualification by NCFE CQ, awarding organisation recognised by UK qualification regulators. NCFE qualifications are both UK and internationally recognised. The qualification is also CPD recognised.
NCFE CQ10450 - Executive Assistant Diploma (Level 3)
You will also be awarded the following individual Diplomas and Certificate:
NCFE CQ10447 – Advanced IT User Diploma (Level 3
NCFE CQ10445 – Advanced Administration Diploma (Level 3)
NCFE CQ10446 – Advanced Business Documents Diploma (Level 3)
NCFE CQ10448 – Managerial Administration Diploma (Level 4)
NCFE CQ10470 – Executive Assistant Skills Certificate (Level 3)
NCFE CQ10471 – Leadership Skills Certificate (Level 3)
CQ10464- Teeline Shorthand Diploma (Level 3) (if you choose this additional option)
Level 3 is advanced level and the Executive PA Diploma has been benchmarked using Ofqual's QCF level descriptors to allow you to consider the depth of study, and level of difficulty involved.