MBA in
Master of Business Administration (Top-up) - Anglia Ruskin University
London Institute of Business and Technology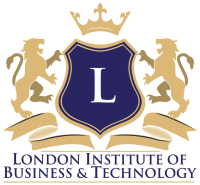 Introduction
The Master of Business Administration (MBA) is a Top-Up Master's Degree course to our Level 7 Extended Diploma in Strategic Management (worth 120 credits), which provides students with the additional 60 credits of the 180 credits required to achieve a complete Master's Degree.
With a strong entrepreneurial and innovative focus, this online MBA has a strong practical element ensuring you are able to understand, respond to and lead change as well as developing your knowledge of management and business administrative practices to ensure you are equipped for your future in a management role or whilst developing your own business or team.
Throughout this course, you will develop high-quality written and communication skills, and learn to apply the business and management theories, tools and knowledge gained to tackle management and organisational problems or challenges, both strategically and functionally. As an online course, you will draw upon your own and others personal, managerial and organisational tools and techniques, allowing you to bring the MBA to life in your workplace and deliver impact as you learn.
Whilst having the high flexibility of online learning, you will be supported throughout your entire MBA experience by a dedicated team and a peer group of like-minded business professionals from around the world.
Curriculum
Course Content
Here you will undertake a major project that focuses on your understanding and execution of entrepreneurial management in an area of specific interest to your or your organisation, such as:
An applied or engaged research project
An enterprise consultancy project
Taking a new business proposition through to proof of concept
This is a 15,000 words dissertation.
Course Duration
The duration of the top-up is 04 Months. For those who have busy schedules and want to complete the dissertation slower, there is a 9-month track available as well.