Diploma in
Diploma of Higher Education in Philosophy and Psychological Studies
Open University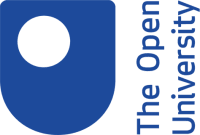 Introduction
Philosophy and psychology seek to answer profound questions about ourselves and our place in the social and physical universe. This diploma explores a range of philosophical debates about ethics, justice, scientific knowledge, religion and the self. It introduces core approaches in social, cognitive and developmental psychology and some applied aspects of professional practice. You'll learn to read and understand scientific and philosophical texts; use different research methods; and communicate clearly and logically.
Key features of the course
Discover how psychologists and philosophers address real-life issues
Learn how to think critically and logically and to collect and evaluate evidence
Learn to construct well-informed arguments and present your conclusions in a convincing manner
Develop valuable transferable skills that are highly prized in the workplace, including skills in problem-solving and self-management.
A nationally recognised qualification in its own right, this diploma of higher education is also equivalent to the first two-thirds of the BA (Honours) Philosophy and Psychological Studies.
Accessibility
We make all our qualifications as accessible as possible and have a comprehensive range of services to support all our students. The Diploma of Higher Education in Philosophy and Psychological Studies uses a variety of study materials and has the following elements:
studying a mixture of printed and online material. Online learning resources may include websites, audio/video media clips, and interactive activities such as online quizzes.
working with specialist reading material such as works of art and musical manuscripts
working in a group with other students
undertaking practical work
using specialist software (for example the Sibelius music writing package or Design/Engineering Studio)
Program Outcome
This qualification develops your learning in four main areas:
Knowledge and understanding
Cognitive skills
Practical and professional skills
Key skills
The level and depth of your learning gradually increase as you work through the qualification. You'll be supported throughout by the OU's unique style of teaching and assessment – which includes a personal tutor to guide and comment on your work; top quality course texts; e-learning resources like podcasts, interactive media and online materials; tutorial groups and community forums.
Curriculum
Course details
This diploma has two stages, each comprising 120 credits.
At Stage 1 you'll study two compulsory modules that will introduce you to the arts and humanities and the study of psychology.
In Stage 2 you'll study two further compulsory modules, one in each of philosophy and psychology.