Diploma in
Diploma of Higher Education in Religion, Philosophy and Ethics
Open University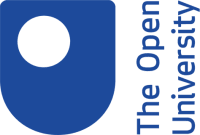 Introduction
In this diploma, you'll investigate a variety of questions and themes in religious studies and philosophy from historical and contemporary perspectives. You'll explore human systems of thought and practice, both 'secular' and 'religious'. This will allow you to engage with wide-ranging and often controversial issues affecting different cultures and societies. As you engage with the core disciplines of religious studies and philosophy you'll develop critical skills and expertise in a range of key methodologies and approaches.
Key features of the course
Consider a range of current questions and themes in both religious studies and philosophy.
Engage with key philosophical debates about ethical and other fundamental questions.
Learn about various religious practices and beliefs in relation to different cultures and societies.
Approach these disciplines from both historical and present-day perspectives.
A nationally recognised qualification in its own right, this diploma of higher education is also equivalent to the first two-thirds of the BA (Honours) Religion, Philosophy and Ethics.
Accessibility
We make all our qualifications as accessible as possible and have a comprehensive range of services to support all our students. The Diploma of Higher Education in Religion, Philosophy and Ethics uses a variety of study materials and has the following elements:
studying a mixture of printed and online material.
online learning resources may include websites, audio/video media clips, and interactive activities such as online quizzes.
working with specialist reading material and images
working in a group with other students
finding external/third party material online
Program Outcome
This qualification develops your learning in four main areas:
Knowledge and understanding.
Cognitive skills.
Practical and professional skills.
Key skills.
The level and depth of your learning gradually increase as you work through the qualification. You'll be supported throughout by the OU's unique style of teaching and assessment – which includes a personal tutor to guide and comment on your work; top quality course texts; e-learning resources like podcasts, interactive media and online materials; tutorial groups and community forums.
Curriculum
Course details
This qualification has two stages, each comprising 120 credits.
You'll start Stage 1 with an introduction to the arts and humanities and the history relating to revolutions.
Next, in Stage 2, you'll study two compulsory modules as you begin to explore philosophy and religion in more detail.