Master in
Master of Archives and Records Administration
San Jose State University - School of Information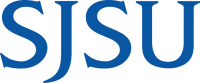 Scholarships
Explore scholarship opportunities to help fund your studies
Introduction
Overview
The Master of Archives and Records Administration degree program at the San José State University School of Information prepares students for careers in the rapidly expanding fields of records management, corporate archives, and information governance.
Advanced Technology
Students learn to use sophisticated technologies to organize, preserve, and provide access to a growing volume of digital and analog assets. Graduates of the MARA online degree program will be among the few information professionals specifically trained to manage the irreplaceable, yet highly vulnerable digital materials now produced by corporate, government, and nonprofit institutions.
Certification Preparation
The MARA program was designed to prepare graduates to take both the Certified Records Manager examination administered by the Institute of Certified Records Managers and the Certified Archivist examination administered by the Academy of Certified Archivists.
5 Benefits of Our School's Fully Online Delivery Model
Course work and instruction are designed for online learning. Our instructors are experts in online teaching and only teach online courses.
Technology is at the forefront of everything we do, with dedicated resources to support the adoption of new technologies that advance our online learning environment.
All our students are online students, who may live across town or on the other side of the globe, providing a diversity of perspectives that enrich their learning journey.
All of our school's resources are focused on supporting online students, including our career counseling, academic advising, and technical support team.
Our faculty can focus all their time, energy, and creativity on meeting the needs of our online students. Our programs are only offered online.
Your Career - MARA
The role of the records professional has transformed from one who was either an archivist or records and information manager to one who must now understand and be able to assume the responsibilities of both positions.
Records professionals must embrace the change brought about as a result of emerging technologies, tools, laws, regulations, and social considerations that have an impact on recordkeeping programs and practices. Records professionals must be involved not only in developing practical solutions to the challenges presented but also in developing new archival and records and information management theories and approaches that can fundamentally transform recordkeeping in the information age.
Admission Requirements
Applicants who meet the following requirements will be considered for admission in the Master of Archives and Records Administration program:
A bachelor's degree from any regionally accredited institution in any discipline with a GPA of at least 3.0 at the bachelor's degree institution or in the last 60 semester or 90 quarter units. Course work completed after the bachelor's degree will be included in the calculation; therefore, if the post bachelor's degree course work causes the GPA to fall below 3.0, it will be cause for denial. (GPA can be raised by taking classes at any regionally accredited institution. The classes must be used in a degree program at that institution. They cannot be professional or personal development classes.)
A general understanding of computers and technology. See Technology Literacy Requirements.
Access to a computer with Internet connection and appropriate software. See Home Computing Requirements.
International applicants must have a TOEFL score of 600 (paper version), 250 (computer version), or 100 (Internet-based); or an IELTS score of 8.
Note: We do not require a GMAT or GRE test, letters of recommendation, a statement of purpose, or a resume. Therefore, please do not include any of these in your application.