Summer courses in
Creative Writing Workshop
Summer at Smith College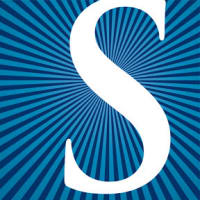 Scholarships
Explore scholarship opportunities to help fund your studies
Introduction
Program Dates
July 11-22, 2022
With so few writing programs that cater exclusively to high school girls, Smith's Young Women's Writing Workshop allows you to explore your writing in a creative and supportive environment that fosters your love of writing in a variety of mediums.
All of your classes will be in a workshop style, which means each class will begin with a short segment that focuses on a single lesson. Then the instructors will check in with you to see what you are working on. Open writing time follows. The class session ends with each writer sharing her progress with the group.
Your professors are all published writers and poets. They will pay special attention to teaching you how to read your work to an audience and how to get published. At the end of the workshop, you will have the start of an online writing portfolio and some professional contacts in the literary world.
Courses & Workshops
Students will take part in one morning and one afternoon workshop during the program.
Students who have paid their deposit will receive a link to the course selection form in late April. In this form, students will rank their preferences for courses. These forms, along with the application essay, help place students in their classes. Although not everyone will get their first choice, all students will receive at least one first-choice placement. Students will be notified of their course placement in June.
Morning Session
Select a creative fiction course
Fearless Writing: A Fiction Writing Workshop
Finding Your Voice: A Fiction Workshop Grounded in Women's History
iFiction: Write, Revise and Create a Writing Identity
Ready, Set, Write! - A Fiction Workshop
The Writer's Eye
Word Coven
Writing the Unseen: Weaving Magic into Story
Writing Young Adult Fiction
Afternoon Session
Select from a variety of special interest classes
Food Writing
Intro to Screenwriting
Making Poems
Memoir Workshop: Who Are You?
Playwriting
Poetry
STAND UP! A Comedy Writing Workshop
Writing for Magazines
Our Faculty
Peter Sapira
MB Caschetta
Alex Chambers
Debra Jo Immergut
Jennifer Jacobson
Maureen Buchanan Jones
Sara London
John Maradik

Brian David Mooney
Phil O'Donoghue
Emily Pettit
Boomer Pinches
Morgan Sheehan
Laura Willwerth
Wade Wofford