Courses in
Courses in Natural Health Business & Consulting
The Natural Health Academy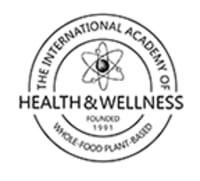 Scholarships
Explore scholarship opportunities to help fund your studies
Introduction
This course examines the role of a Natural Health Business Person and Consultant and focuses on applying the theory obtained from the Natural Health & Nutrition Course (NHN) to various business models and how to come up with a health-related business model suited to your personality type and preferences.
And also, how to coach and develop clients that you can guide to Perfect Health-related to various lifestyle situations.
The course is practically orientated. Students will learn: How to conduct a full Natural Health Consultation and offer personalized recommendations and guidelines; How to conduct public cooking demos, healthy home make-overs and public talks; Know how to choose a type of business, whether it be retail, wholesale or manufacturing, or all three; How to set up a business and generate digital content; Learn how to build a client-base by completing assignments.
By the end of this course, students will be expected to/be able to: Describe or recommend a healthy daily lifestyle program for people from all walks of life; Know how to fill in an Assessment Form and conduct themselves in a health consultation; Manage their time effectively; Outline healthy lifestyle guidelines for people from a broad spectrum and pinpoint specific factors that contribute to a life out of balance; Understand how one's lifestyle becomes unhealthy and how to correct those problems in a practical and accessible way; Conduct public food demonstrations to help others make the transition to a healthier lifestyle; Know how to conduct yourself on radio or television, how to speak publicly on nutrition; Know how to manage a consulting business and how to develop a natural food or health-related business; Understand how to prevent degenerative and other diseases.
This is an evergreen course and as such, can be commenced at any time during the year. The course is also constructed in such a way that students may quickly proceed from the necessary basics of nutritional science to more practical applications. The material is clear and comprehensive, making use of the latest nutritional science, study notes, bibliography and includes online forums, email and Facebook support, and newsletter updates.
The course is taught via a combination of notes and practical assignments available on the Academy Portal. Throughout the course, students are encouraged to take an active role by critically evaluating the material covered and by linking it to their own experience.
Your studies would enhance existing income if you are in a health-related field or in retail. You could apply the principles to a health-related business, such as a health food store, catering company, restaurant, school, or any business that deals with people of all ages.
Pre-Requisites - You need to have completed the NHN (Natural Health Nutrition) course with 80% pass rate or more.