MSc in
MSc Philosophy, Science & Religion (Online Learning)
The University of Edinburgh - School of Philosophy, Psychology & Language Sciences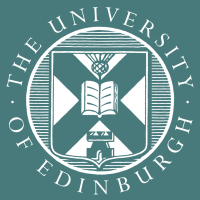 Scholarships
Explore scholarship opportunities to help fund your studies
Introduction
Philosophy, science and religion are three endeavours that shape in far-reaching and fundamental ways how we think, what we value, and how we live. Public discourse, professional life, politics and culture revolve around the philosophical, scientific and religious ideas of our age; yet they and their relationship to each other are not well understood.
This programme brings together leaders in the fields of philosophy, science and theology, based both in Edinburgh and across the world.
You will be brought up to date with the relevant scientific developments including quantum mechanics, relativity, cosmology, evolutionary biology, neuroscience, and human origins, the relevant theological issues including the problem of evil, miracles, theological conceptions of creation, theological conceptions of providence, and eschatology, and the philosophical tools in the philosophy of science, metaphysics, epistemology, and philosophy of language required to understand the relationship between them.
You will develop logical acumen and analytical skills, and the ability to express yourself clearly in writing and in conversation with diverse groups of students from around the world. As well as being a leading research institution in philosophy, theology and the sciences, Edinburgh has lead the way in providing high quality, bespoke and intensive online learning at postgraduate level.
The innovative online format of the programme and the flexibility of study it offers makes it accessible to those with family or professional commitments, or who live far from Edinburgh.
This MSc in Philosophy, Science and Religion is designed to give you a rigorous grounding in contemporary work in the intersection of philosophy, science and religion.