A-levels in
A Level Philosophy Course
UK Open College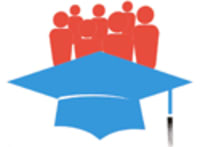 Scholarships
Explore scholarship opportunities to help fund your studies
Introduction
This distance learning course has been designed to enable students to gain a thorough grounding in key philosophical concepts, themes, texts and techniques. Students will develop a range of transferable skills which can be applied far beyond the study of Philosophy.
At AS level, the course concentrates on a number of key philosophical themes, intended to provide students with a broad introduction to Philosophy. At A2, students will specialise further, selecting two themes to study in depth and focusing on philosophical problems through the study of a key text.
Qualification: A Level Philosophy
Accredited: Yes
QCF Recognised: Yes
Awarding Body: AQA
Start Date: Anytime - We enrol 365 days a year
Duration: Flexible - Approx 700 Hours - 24 Months Max Support
UCAS Points: Dependant on Grades
Syllabus
AS Level
Section A: Epistemology
Perception: What are the immediate objects of perception?
The definition of knowledge: What is propositional knowledge?
The origin of concepts and the nature of knowledge: Where do ideas/concepts come from?
Section B: The Philosophy of Religion
The Concept of God
Arguments relating to the existence of God
Religious Language
A2 Level
Section A: Ethics
Ethical theories: How do we decide what it is morally right to do?

Utilitarianism
Kantian deontological ethics
Aristotle's virtue ethics

Ethical Language: What is the status of ethical language?

Cognitivism
Non-cognitivism
Section B: Philosophy of Mind
The mind-body problem: What is the relationship between the mental and the physical?

Dualism
Materialism
Logical/analytical behaviourism
Mind-brain type identity theory
Eliminative materialism
Pre-requisites
It is not necessary to have any previous knowledge or qualifications in Philosophy. However, this subject will require you to work hard in order to grasp difficult concepts, pay close attention to detail and present and analyse complex arguments. It would suit those with an inquisitive or thoughtful nature, as well as anybody interested in strengthening their mental abilities and considering questions that have captivated mankind for centuries.
The course requires good essay writing skills and a high level of reading comprehension.
Duration
Course duration will vary dependant on student commitment, effort and ability. Overall guided learning hours are approx 700. This should be used as a guideline only and completion times will vary hugely.We would encourage students to seriously consider how they plan to complete their chosen course prior to enrolment. Students should think about how they are going to study, where they are going to study and how often. Be realistic!
Speak to family members and help them to understand what you are trying to achieve, explain you may require peace and space to study at certain times. The more you involve them the more likely you are to get them on your side. Students are reminded that the time in which they complete is purely down to them as an individual.
Completion can be as quickly or as slowly as you wish within the 24 month tuition period. If you require additional time an extension may be available. Extensions are arranged at an additional cost as and when needed.
Format
Course materials are provided in paper format and delivered directly to your door within 7 days of enrolment.