DBA in
Doctorate of Business Administration - DBA
University of Lincoln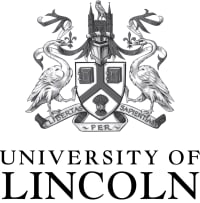 Introduction
The Doctorate of Business Administration is a doctoral research programme of equivalent standing to the traditional Doctor of Philosophy. It features an integrated and structured programme of study aimed at current and future leaders and managers who want to conduct original research relating to their professional context or area of managerial or business research practice.
The research component stage involves the implementation of the research proposal through rigorous data collection and analysis, leading to the production of a 60,000-word thesis that presents the candidate's research, learning, and contribution to knowledge.
Throughout the programme, candidates will be part of a diverse, supportive, and intellectually challenging research environment at Lincoln International Business School. In addition to the programme requirements, they are encouraged to engage in broader postgraduate training opportunities, present their work to academic audiences, and communicate the significance of their research to colleagues and peers.
Achieving the award of DBA is recognition not only of an original contribution to knowledge but also of a candidate's ability to continue to undertake pure and/or applied research and development at the doctoral level.
Scholarships and Funding
For eligible students, there are more ways than ever before to fund your postgraduate study, whether you want to do a taught or research course. For those wishing to undertake a Master's course, UK students can apply for a loan as a contribution towards the course and living costs. Loans are also available to those who wish to undertake doctoral study. The University offers a number of scholarships and funded studentships for those interested in postgraduate study. Learn how Master's and Ph.D. loans, scholarships, and studentships can help you fund your studies.
Discover Lincoln Wherever You Are in the World
Our webinars, subject masterclasses, question and answer sessions, and student panel talks are a great way to discover what it is like to live and study at the University of Lincoln.
Curriculum
How You Study
The taught stage of the program includes the following modules:
Becoming a Responsible Business Researcher
Research Philosophy
Advanced Quantitative Methods
Advanced Qualitative Methods
Developing Your Research Project
The thesis stage of the programme will require students to work independently, with the guidance of a supervisory team to deliver and present a final thesis for examination.
The programme is delivered online via weekly workshops during the taught phase. In addition, students will meet with their Director of Studies regularly and are expected to attend three study weekends.
How You Are Assessed
The programme features a range of assessment methods, including written assessments and oral presentations of research. The final thesis is examined in a viva voce oral examination.
English Language Requirements
Certify your English proficiency with the Duolingo English Test! The DET is a convenient, fast, and affordable online English test accepted by over 4,000 universities (like this one) around the world.