PhD in
Ph.D. in Ancient Philosophy
Warnborough College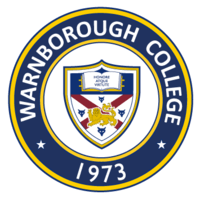 Scholarships
Explore scholarship opportunities to help fund your studies
Introduction
The study of ancient philosophy has more than mere academic interest, for the ancient thinkers set themselves the task of securing for their students 'the good life', that is, the capacity to live and one may in ways that are appropriate for rational and conscientious beings. Therefore, the student on this program is encouraged to appreciate in a significant sense what it means to be a philosopher (a 'lover of wisdom') and how living the 'philosophic life' contributes to one's well-being and the development of one's humanity.
This program has several related aims:
to introduce candidates to how the key ancient thinkers addressed how human beings should secure the 'good life' and how to live well'.
To develop an understanding of important concepts required for this endeavour, including 'good', 'pleasure', 'happiness', 'desire', and 'virtue'.
To introduce to the candidate important texts written by the great thinkers of the period, namely: Plato, Aristotle, Epicurus and Epictetus.
To develop the necessary reasoning and analytical skills for accomplishing this.