Elizabeth Johnson Organization
Home ›
Elizabeth Johnson Organization
English Language Courses for Children, Teenagers, and Adults
At EJO we maintain a tradition of excellence in the teaching of English Language courses to children, teenagers, and adults, with over 50 years' experience. Our teachers are dedicated to bringing out the best in each student. We use the most recent textbooks and resources for teaching children, teenagers, and adults and are sympathetic to the needs of each individual student. Our methods combine grammar, reading, and vocabulary with conversation.
In our classes, English is spoken constantly and speaking is the best way to learn!

Why Choose Us?
Choosing the most suitable language course is really important because it is about making an investment for the future. Whether you are looking for a summer holiday course for an intensive one-to-one programme for yourself, a member of your family or one of your employees, we are sure that the answer is to Learn English with us!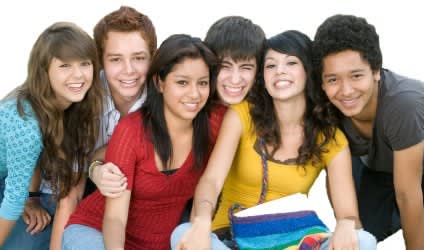 We Offer:
Fifty years experience of arranging highly successful English language programmes
We have been teaching English to students from other countries for fifty years. Over this time, we have welcomed well over 250,000 students to the UK on various courses and are well-known throughout the world.
We arrange international courses, programmes for single nationality groups and English Home Lessons where individual students live and learn in the home of a host teacher.
All courses, with the exception of online learning programmes, are accredited by the British Council. We are a member of the national association of accredited English language schools and language course organisations, English UK, and also, within this framework, of the specialist group, Young Learners English UK.
In a rapidly changing world, our dedication to each one of our students remains unchanged.

All courses, except online learning programmes, accredited by the British Council
Accreditation by the British Council is the recognised quality assurance standard for English language teaching in the UK. The British Council inspects organisations offering courses in English as a Foreign Language at regular intervals. Those that meet the agreed high standards of quality are accredited by the British Council.
Accreditation provides students with an assurance of quality. Our courses have been accredited since the introduction of an accreditation scheme for providers of English language courses.

More than just a course - a complete language learning experience
You learn English in your tuition sessions with your teacher but also in many other ways too. You learn through talking with your teachers and with your new friends outside lesson time and also, if you are on a homestay programme, with your hosts. Of course, you learn, too, as you go into shops and visit places of local and national interest.
Learning with EJO is both effective and enjoyable!

Teaching with an emphasis on practical communication by appropriately qualified teachers
We make the most of your stay in England by building your confidence in using English. Our teaching is always centred on you and your learning needs. Learning activities provide opportunities for you to use practical, everyday English. Classwork is always based on a class size of a maximum of sixteen students. One-one-tuition is obviously designed on an individual basis.
We use course books as a resource during some lessons as well as authentic, real-life material such as newspaper articles, radio and TV programmes, and recordings, poems and films. According to the type, of course, you have chosen, objectives will be achieved through pair and group work, role-play, discussions, presentations, interviews and surveys.
Learning English in England means that you experience the idiomatic and everyday language used by native speakers. We offer you maximum opportunity to practise everyday English both during your programmed tuition sessions and outside them.
We choose our teachers very carefully for their experience, professionalism, friendliness, and enthusiasm; in fact for their overall suitability for the types of courses we offer. Our teachers have qualifications appropriate to the course they are teaching.

Student welfare always an absolute priority
We attach the greatest importance to providing for your safety and well being as appropriate for your age, background and the type, of course, you are on.
The accommodation we provide will be suitable, will meet the requirements of the British Council accreditation scheme and will provide a safe and secure environment.
If you are staying in homestay as opposed to residential accommodation, you will live as a member of the household. Our representative visits all our homestay accommodation and we check each home according to British Council criteria. Our homes are warm and welcoming and we don't place more than one student with the same first language in a home at the same time unless you particularly ask us to do so.
In both homestay and residential accommodation, we will offer you a well-balanced diet, taking into account any reasonable dietary requirements you may have.
At the start of your course, we give you relevant and useful information on points of English law and safety as well as information about the locality in which you are staying.
We will also give you a twenty-four-hour phone number for use in an emergency.
Locations
Passfield
Address
Elizabeth Johnson Organisation LLP
Eagle House
Lynchborough Road
GU30 7SB
Passfield
,
England
,
United Kingdom